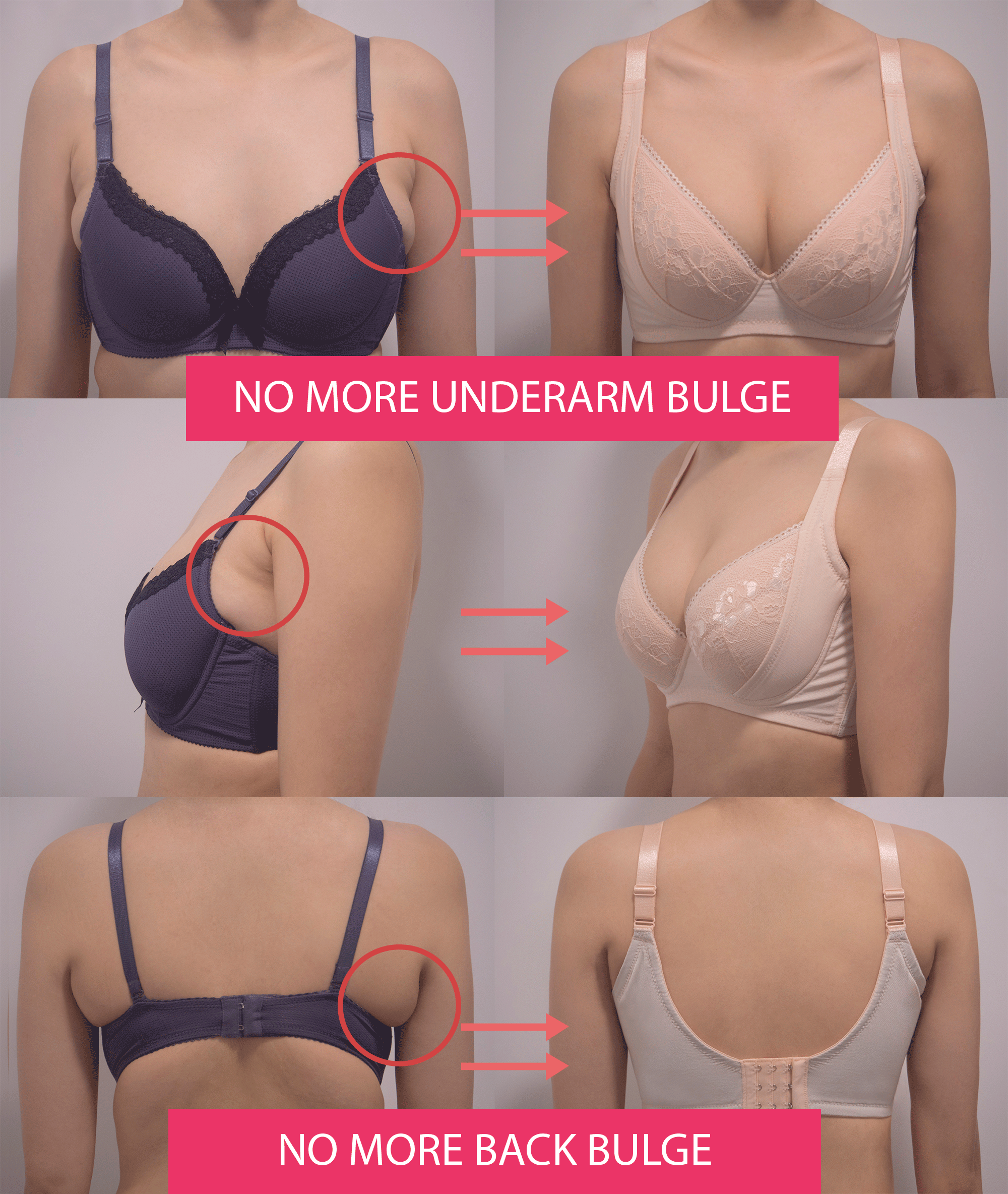 REAL CUSTOMER TESTIMONIAL
Covers underarm spoilage nicely with an overall skinnier look. An instant push up with a boosted cleavage. Back smoothing with no back bulge.
Customer Size: 34/75C
"I really like this bra! I haven't found anything like it anywhere. It is very well made.
I mean that! Very comfortable too. I think this may be my favorite bra yet for the fat supporting category!"
DMC, Amazon Customer
"I wanted something to get rid of the fat bulges on the side and back, I hate those!!
But I don't want the full coverage of the breast. A push up with an underwire,or else it
will lose shape after a while. This one has it all it seems."
Amazon Customer

HOW DO I KNOW IF I AM WEARING AN ILL-FITTING BRA?
1.The cup is too small, you can see boob spillage on the front and sides.

2. The cup is too loose, you can see a gap in between your breast and the cup.
Wearing the correct bra gives you the support you need for your breasts - it cannot be too tight nor too loose - it has to be just right.

3. The band is too loose, the bra keeps riding up and breasts falling out the bottom of your bra.

4. Strap is too loose, it keeps falling down.

5. The band/ strap is too tight, leaving red marks on your skin.