WHAT IS A SHAPER BRA AND WHY IT WORKS?
1. NO MORE SIDE BOOB SPILLAGE OR BACK FAT BULGE
Side and Back Smoothing: Hides underarm and back fat bulge perfectly.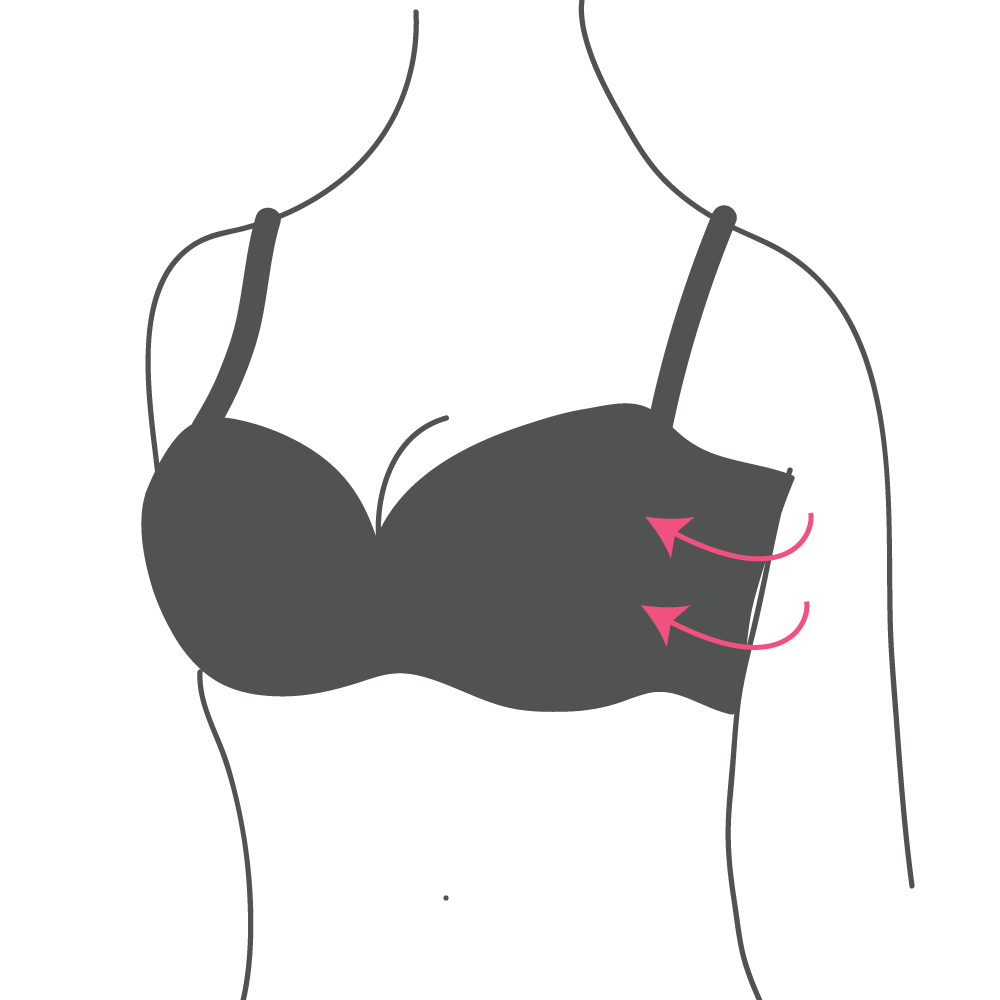 2. UNDERARM FAT AND BACK FAT LOCK DOWN TO BREAST AREA
Double side strips to push the side + back fats forward and locks it down towards the front with an overall skinnier look.
3. NATURAL BOOSTED CLEAVAGE
After a persistent use, underarm fat will be gone, making it officially belong to the breast area, which in return, forming a natural boost to the breast.