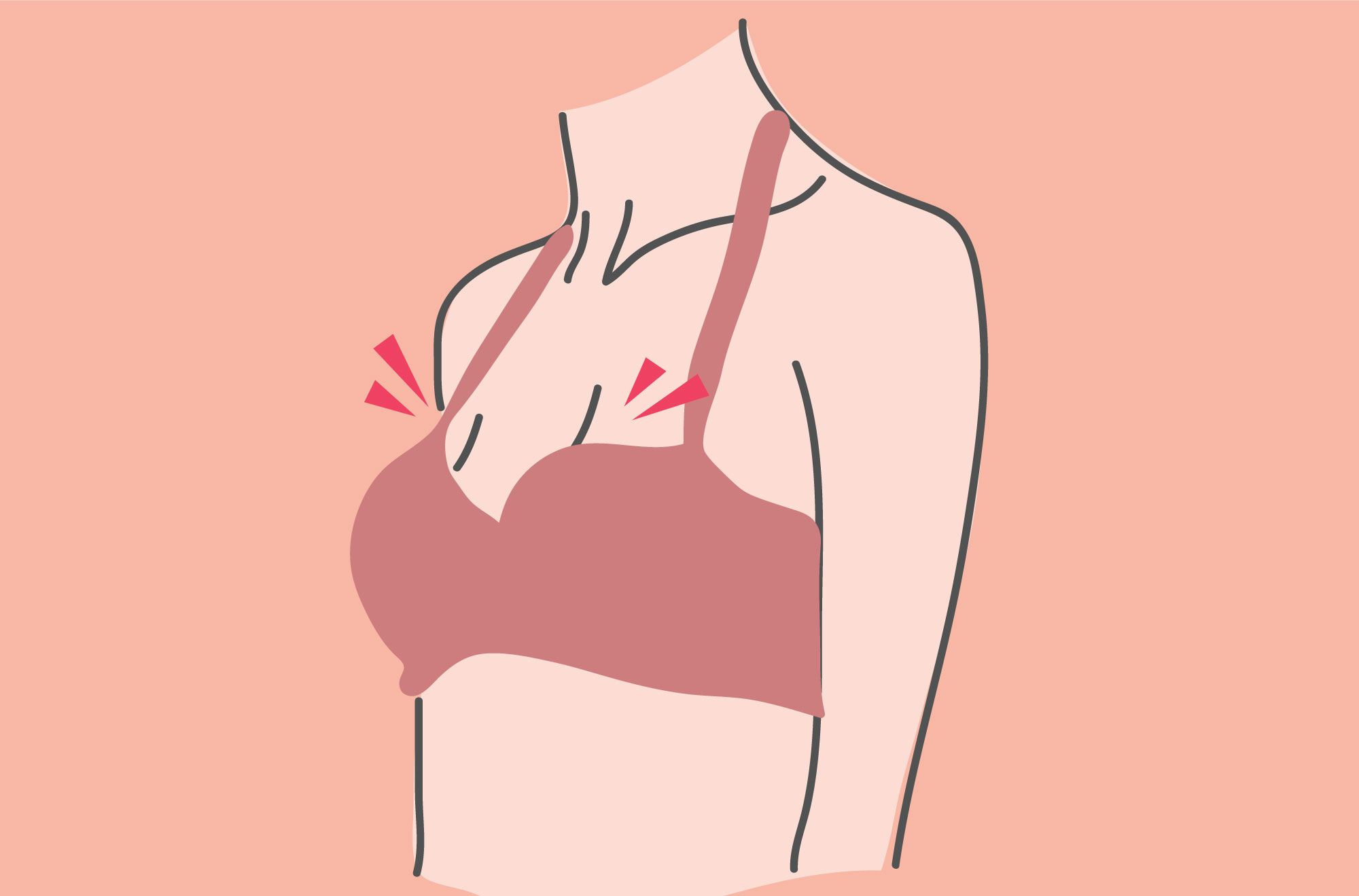 A Gap In Between Your Bra And Your Breasts. Good Or Bad?
Do you see a gap in between your breasts and the cups? If you do, the cup may be too big for you.
You feel perfectly comfortable with your bra, but your breasts are resting at the bottom of the cup, giving a gap at the top. This is not a good sign and may cause saggy breasts.
What you can do to solve this problem:
1. If your bra has a cup pocket, an easy solution would be adding a removable pad.
2. Tighten the bra straps to give the right support to your breasts to eliminate the gap.
3. If there is still a gap, consider a cup size down.
Need help with your bra size? Visit our bra size chart. Or, feel free to contact us any time at sales@bamboomi.com, we will gladly assist you.